Changing the default port number of remote desktop protocol in Windows VPS (RDP) is a necessary step to secure your Window VPS and RDP. There are many hackers who scan the whole internet to find vulnerable systems to abuse it or even sell it! By changing the remote desktop port you will be safe from 99% of such hackers. Follow these simple steps to change remote desktop port:
Go to "Start" and then "Run" then type and run
regedit
Follow this path:
HKEY_LOCAL_MACHINE > System > CurrentControlSet > Control > TerminalServer > WinStations > RDP-Tcp > PortNumber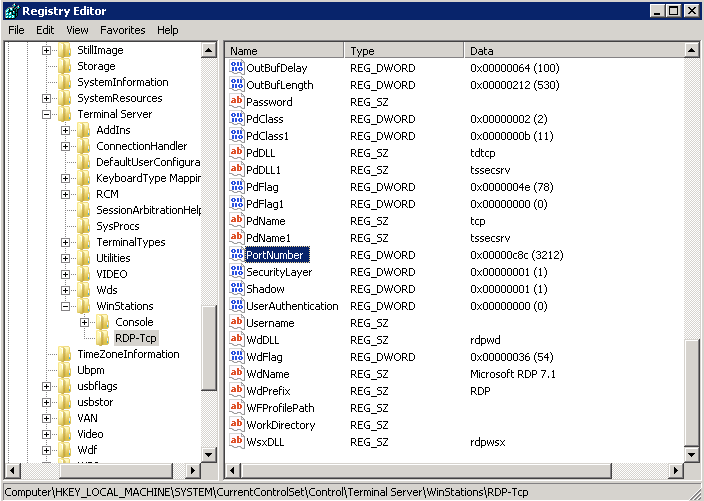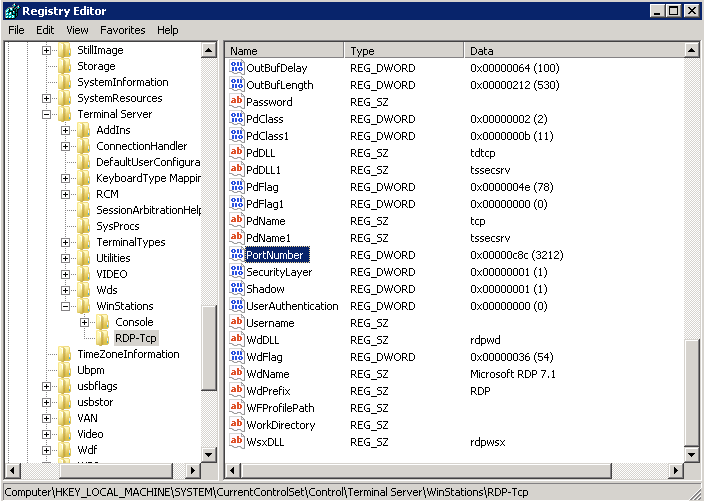 You can see the default port number of 3389 , right click and edit it to your selected port and remember to select "Decimal" .
Now you can connect to the RDP this way:
IP:<selectedport>